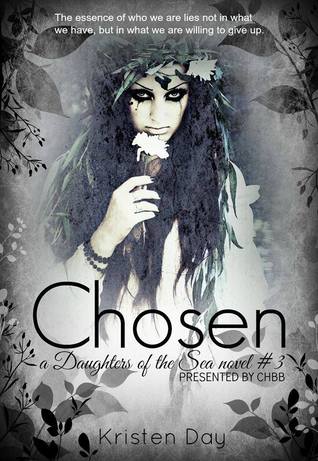 La esencia de lo que somos, no reside en lo que tenemos, sino en lo que estamos dispuestos a renunciar. Porque al final, El Tiempo y la Marea no esperan por nadie.

Después de sacrificar todo lo que tenía, la princesa malvada del Inframundo sigue siendo exitosa en su intento de apartar a Finn de la vida de Stasia. En medio de su búsqueda para reclamarlo, Stasia es convocada a la nación de la isla de Chipre para participar en un ritual antiguo; revelando las piezas que faltan de su ascendencia y volviendo a encender una antigua guerra. Mientras ella lucha para salvar tanto el alma de Finn y liberar la mente de Carmen, la determinación y valentía de Stasia serán empujadas a su punto de ruptura. Una oscura tormenta se está formando en el horizonte, y las fuerzas que están compitiendo para destruirla pueden estar mucho más cerca de lo que cree. El destino teje una telaraña pegajosa de maldad, traición y venganza que sólo puede ser desecha por la pureza del amor y la voluntad inquebrantable del alma para sobrevivir.

En la tercera entrega de Daughters of the Sea, el pasado chocará con el presente mientras el futuro de Stasia pende de un hilo. La profecía que allanó el camino para su nueva vida puede ser de hecho la misma cosa que la despoje de los que más ama.
Coming soon!